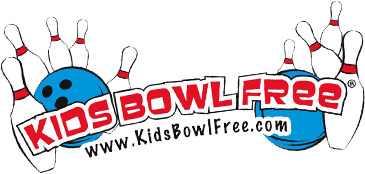 Here is a great chance for all you parents with children who like to bowl – in fact it's 2 free games of bowling everyday for your child all summer long!
There are several locations that are participating. Just register on the bowling center page. After you register, you will have the opportunity to purchase a family pass. The Family Pass is for adult members of the family to enjoy bowling throughout the summer as well. The family pass covers up to 4 adult family members.The program start and end dates are listed on the bowling center page that you register with. Once the program has begun, they will send you an email every Sunday morning that contains a link to your coupons and family passes for that week. Simply login to your account at anytime once the program has started to print your coupons and family passes. There are SO many great summer freebies!
Posted by Deals For Dayton |
Comments
(0)
We're working to compile a list of Vacation Bible School (VBS) Programs being offered in the Dayton area. We will be adding to the list as the information is released for each church. If you have information about a VBS Program at your church, please feel free to leave a comment on this post below and we'll make sure to add it!
*Note: Programs are listed in date order. Click the name of each church to be linked to their website for more information.
Week of June 13-17
Apex Community Church
If you go to this one... you might see me... 😉
Location: Kettering
Ages: 4yrs through 4th grade
Dates: June 13-17 (6-9pm)
Program: Inside Out & Upside Down on Main Street
Cost: Free
Online Registration
Centerville Community Church
Location: Centerville
Ages: 5yrs through completing 5th grade
Dates: June 13-17 (9am- 12:30pm)
Program: Son Surf
Cost: Free
Online Registration
Dayton Living Word Church
Location: Vandalia
Ages: Kindergarten through 6th grade
Dates: June 13-17 (9am-12:30pm)
Program: PandaMania
Cost: Possibly free
Online Registration

Far Hills Community Church
Location: Centerville
Ages: 3yrs through 5th grade
Dates: June 13-17 (6:30-9pm)
Program: Time Travelers
Cost: $20 (use coupon code TTNAZ11 for $5 discount)
Online Registration - use coupon code TTNAZ11 for $5 discount
Miamisburg Christian Church
Location: Miamisburg
Ages: 4yr through 7th grade
Dates: June 13-17 (6-8pm)
Program: Kickin it Old School
Cost: Free
Online Registration
Patterson Park
Location: Kettering
Ages: 3yr through 5th grade
Dates: June 12-16 (6:15-8:55pm)
Program: Big Apple Adventure
Cost: Free
Sugar Creek Presbyterian Church
Location: Kettering
Ages: 4yrs through 5th grade
Dates: June 13-17
Program: Shake It Up Cafe
Cost: $7 per child
Washington Heights Baptist Church
Location: Kettering
Ages: 4yrs through 6th grade
Dates: June 13-17 (9-11:55am)
Program: Gold Rush
Cost: Free
Online Registration
Week of June 20-24
Fairmont Presbyterian Church
Location: Kettering
Ages: 4yrs through 6th grade
Dates: June 20-24 (9am-12pm)
Program: Joseph's Journey
Cost: $5 per child
Online Registration
Prince Of Peace Church of the Brethren
Location: Kettering
Ages: 4yrs through 6th grade
Dates: June 20-25 (5:45-8:45pm)
Program: Panda Mania
Cost: Free
Online Registration
South Park United Methodist Church
Location: Dayton
Ages: 3yrs through 4th grade
Dates: June 27-30 (1-4pm)
Program: Shake It Up Cafe
Cost: $10 per child if they come from 1pm-4pm and then if they come for lunch at noon, it is an additional $5
St Andrew United Methodist Church
Location: Beavercreek
Ages: 3yrs through 5th grade
Dates: June 20-24th (6-8:30pm)
Program: Shake It Up Cafe
Cost: Free
Online Registration
St Helen Parish
Location: Riverside
Ages: 4yrs through 5th grade
Dates: June 20-24
Program: PandaMania
Cost: $5 per person/ $20 family max
Online Registration
Zion Lutheran Church
Location: Dayton
Dates: June 20-24
Ages: Pre K-5th grade
Program: Creation
Cost: Free
Week of June 27- July 1
Christ United Methodist Church
Location: Kettering
Ages: 2 years through 5th grade
Dates: June 27 - 30 (9am- 12pm)
Program: In the Zone Sports Camp
Cost: Suggested donation $15/family
Online registration
Morning Star Baptist Church
Location: Centerville
Ages: K through 4th grade
Dates: June 27- July 1 (6-8:30pm)
Program: Gold Rush
Cost: Free
Online Registration
Week of July 11-15
Aley Church
Location: Beavercreek
Ages: 3yrs to entering 5th grade
Dates: July 11-15 (9am-12pm)
Program: Hometown Nazareth
Cost: $10 per child/ $25 family man
Online Registration
The Ridge Church
Location: Brookville
Ages: 3 yrs. through Adult
Dates:July 10-14 (5:30-8:30p.m.) Dinner included
Program: Big Apple Express
Cost: FREE
Online registration
Week of July 18-22
Good Shepherd Lutheran Church
Location: Kettering
Ages: Preschool through 5th grade
Dates: July 18-22 (9--11:45am)
Program: Hometown Nazareth/Where Jesus Was a Kid
Cost:Free
Online Registration
Mighty Fortress Lutheran Church
Location: Kettering
Ages: 3-12 years
Dates: July 17 - 21 (6- 8:30pm)
Program: Panda Mania
Cost: Free
Week of July 24-29
First Baptist Kettering
Location: Kettering
Ages: 4yrs through 5th grade
Dates: July 24-29
Program: Big Apple Adventure
Cost: Free
Online Registration
Week of July 31- August 5

Epiphany Lutheran Church
Location: Centerville
Ages: 3yrs through 5th grade
Dates: July 31- August 5 (6:30-8:30pm)
Program: Big Jungle Adventure
Cost: Free
Online Registration
Southwest Church
Location: Springboro (Coffman Family YMCA)
Ages: 3yrs (by August 1) to 4th Grade (grade completed)
Dates:August 1-5 (6:30 - 9:00 pm)
Program: Big Apple Adventure
Cost:
Online Registration
(Photo credit: Cumming Local)
Posted by Deals For Dayton |
Comments
(0)
Page 2 of 2 pages < 1 2