It's time to get your creative juices flowing! With October here I bet many of you are starting to think about Halloween costumes. But costumes can be expensive. And you might be wondering- is a costume really worth all that money? So how do you dress your kids for their trek out to beg candy from unwitting strangers without breaking the bank? Here are a few ideas and tips to dress your kids this Halloween for less.
Costume Shirts: We've all seen the tees with Batman, Superman, Captain America and the likes with their logo emblazoned on the front. Grab one of these tees or a Under Roo set that has the logo shirt and then head to the toy department and check out their selection of dress-up accessories. I've seen Captain America, Thor and even Batman accessories at Walmart, Target, Toys R Us and even Meijer. You can also purchase the accessory part of their costume at a Halloween costume store too.
Toy Department Dress Up: You might be surprised at the amount of dress-up that they carry in the toy department. They have fairy wings, princess outfits, firefighter hats and loads of superhero dress-up. The thing I like about the toy department dress-up is that it's better quality and typically cheaper than the Halloween costumes. Seriously.. Halloween costumes must be made from cheap pantyhose material!!
Family Fun's Magazine: Family Fun has several great costume ideas that are last minute, like the "Road Trip" costume pictured above. That in my book means "stuff you already have at home" which means a funny costume with little to no money being spent! Be sure to check out the latest issue there are several great ideas in their October magazine too.
DIY: There are tons of tutorials on how to make different dress-up/ Halloween clothing pieces. Here are my two favorite inexpensive, easy options:
Superhero Cape from Tee Shirt- You can use the correct color for your superhero costume (Blue- Superman/ Black- Batman)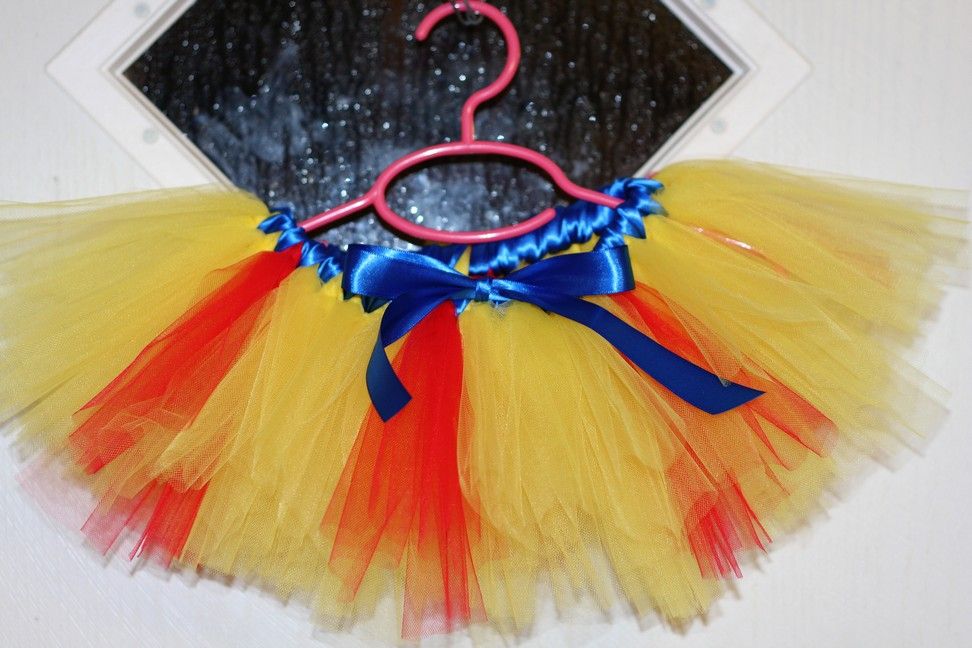 Tutu- You can easily create a tutu with the colors of any Disney princess. (Yellow and red- Snow White / Blue- Cinderella / Yellow- Belle)
Second Hand Store/ Thrift Store: If you start looking early enough you can find several different costumes that others have discarded from their past Halloween adventures at most thrift stores.
Online: Costume Express, Buy.com and Amazon all have costumes galore. You can even find a deal on some items if you search their clearance and sale sections.
And my last tip!
AFTER Halloween Clearance: Head to the store AFTER Halloween and stock up for next year.
Do you have any great tips for dressing up for Halloween for less? We'd love to hear your ideas!
Posted by Deals For Dayton |
Comments
(0)